You can choose a destination and chart your journey, but the winds and waves have a way of taking you places you didn't plan. Thank God.
Maybe Solomon said it better:
The mind of man plans his way; But the Lord directs his steps.

Proverbs 16:9
I want to know everything, so I'm told. That not to be confuse with being a "know it all". I wanted you to know that.
Like many many young people I made many plans for my life. I knew a lot more then than I do now. If you are older, hopefully you understand that statement. I am thankful for what Solomon said. And the older I get, the more comfortable I become with it. Not knowing everything that is. I however, still have moments, seasons of life where I am caught unsuspectedly by circumstances that shake my security, sending me into a downward spiral groping for answers that seem to elude my every grasp.
I found myself in one of those seasons a few years back. After many years in ministry and more than a decade pastoring a church my wife and I had planted, I was watching our church die while every attempt to revive her was a despirate act of futility. It felt as if I were standing on the shore watching my family drown and they were too far out for me to rescue. And with every crashing wave I felt the loss of life, identity and purpose.
I didn't then, but I know now that there are many out there that know what I just described.
Let me just say, the destination has never changed and all is not lost. There are more and greater thing ahead.
In 1993, my wife and I left ministry to go back to school. We had decide to attend Elim Bible Institute in Lima, NY. It was an incredible and hopeful time in the Lord for us. Many dreams and plans were made.
It was during our time at Elim that I met a fellow student named Jason Clark. I remember Jason from class and  a few times of worship, but he was about 9 years younger than me and I was a married student. So we didn't have a lot of personal interaction. Just a note, don't overlook the people that pass through your life.
Fast forward to my season of death, I happened to be on Facebook and was looking for people from Elim. I came across Jason Clark's page and sent a friend request. We reconnected a little and I found out he was writing a book, Surrendered and Untamed. When It was released, I bought a copy.
I began to read and with each page, each story, each word, God began to open my heart. It was a new resurrection. God began to restore hope and bring dead dreams to life. Jason's words created a path for me back to the Father and His plan for my life. It stirred things in me I thought were long gone. There was also something in Jason's book that began a journey for me back to my Father's heart – a new discovery of sonship, a discovery of a Father's always good love.
As deep calls to deep…
Jason wrote a second book "Prone To Love", that expounds on our identity as sons and daughters of a Father who loves us and whose love is always good. There are only a handfull of books I have reread and this is one of them – over and over. Jason has tapped into something that is always fresh and never gets old. He has discovered something that calls from deep to the deep in us. It is that place in us created by our Father that was meant to be a well whose waters are eternal and spring forth with life.
A couple of weeks ago I had the opportunity to attend a Men's Retreat being held at my brother's church by another friend of mine. The main speaker for the weekend was Jason Clark. Over the last few years we have joked about getting a cup of coffee together. Something we have not been able to do. However, 19 years after Elim we finally got to reconnect face to face and share a cup. More than that we got to see where the journey has brought us.
The journey can be hard, but the journey is beautiful. It can be painful, but it is hopeful. The journey is into our Father's always good love.
So let me get to my point: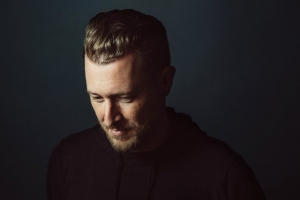 The  journey continues….. Jason has a new book coming out. It's entitled "UNTAMED: A Fool's Guide To Unsurrendered Faith." It is an updated and expanded release of his first book under a new publisher (Destiny Image). Go buy it. It should hit stores online and at your local bookstore around October 20th. You can reserve copies now at Amazon, B&N, BooksAMillion and anywhere else christian books are sold.
Check Jason out at www.jasonclarkis.com
Send him a note and tell him to throw some book royalties my way!