Moolala – Get Great Deals and Make Money!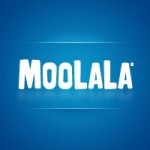 Moolala
is the newest daily deals site where you get great deals and they have an amazing reward program where you can earn some extra money! The concept is genius and simple ~ it's free to subscribe and buy things that you want or need at a discount online or in your local area. When you invite your friends to subscribe, you earn a percentage on what they purchase. If you are a business, it is great for you also.
Moolala
offers an incredibly effective way to bring customers directly to your business or website using the power of social marketing and media.
Why am I sharing this with you?  Our present economic strain has cause us to get creative about our finances.  One of the first places people pull back is in their charitable giving.  As a ministry that is dependent on the generosity of others, we have decided to find creative ways for people to support what we do while receiving a reward for themselves as well. 
Moolala
– was developed by a christian friend to wanted to leverage the power of social media to provide discounts on everyday things you need and drive new customers to great businesses, while providing a way to personally make some extra money.  While we need and would love for every person to support our ministry with monthly contributions (my wife and kids would certainly appreciate it!), we realize that's not always possible.  However, many of us buy stuff everyday and pay full price, when you could get huge discounts but don't know where to find them. 
Moolala
allows you to find great deals and at the some time our ministry receives 2% of the purchase you make.  It's not alot, but it adds up.
There is not obligation when you subscribe. You never have to purchase anything.  But if you find a great deal on something you need or want and do purchase it, you will get 2% back and we get a 2% donation. 
I normally reserve this website for things of a spiritual matter, but then again, isn't stewardship one of our greatest spiritual challenges. In our finances we have to be good stewards that are wise, creative and generous.  Maybe this is an opportunity for you to make some extra money during tight times and in the process you help us as well. 
We will from time to time share ways for you to help us.  Click one of the
Moolala
links above and find out how.  These links are safe and secure.  Blessing to all of you!