A
BIG

DREAM

This is our BIG DREAM…. to build a Christian Camp and Retreat Center in Eastern, North Carolina. We have spent the last 20+ years directing camps, retreats and conferences with other ministries and utilizing other camp facilities, mostly in western, North Carolina. It has been our prayer and dream to one day take the experience and wisdom we gained to build a ministry that meets excellence in facility and service with intimacy in ministry and atmosphere. We are planning to build a Camp and Retreat ministry that will reach every age group as well as provide a facility to be utilized by churches and ministries with additional amenities for local outreach to the general public.
WHO
Transforming Life Ministries, Inc:
We are a non-profit ministry in North Carolina, founded and directed by John and Amy Hobbs.  The Staff and Board of Directors of TLM have more than 20 years of experience in camp, retreat and conference ministry in North Carolina. It has been their dream to pour their passion and experience into building  a facility and ministry that meets both a tremendous need for churches but also provides outreach opportunities to the general public.   
WHAT
The property contains 90 acres of  farm  land, beautiful rolling pasture land and woods. It has a stream running southward through the middle feeding 5 ponds. There are presently two homes and two large buildings which can easily be remodeled to fit our camp needs. Additionally, there are a couple of other farm structures suitable for maintenance. The property already has the necessary infrastructure of roads and utilities making the construction of cabins, amenities and other facilities ready to build.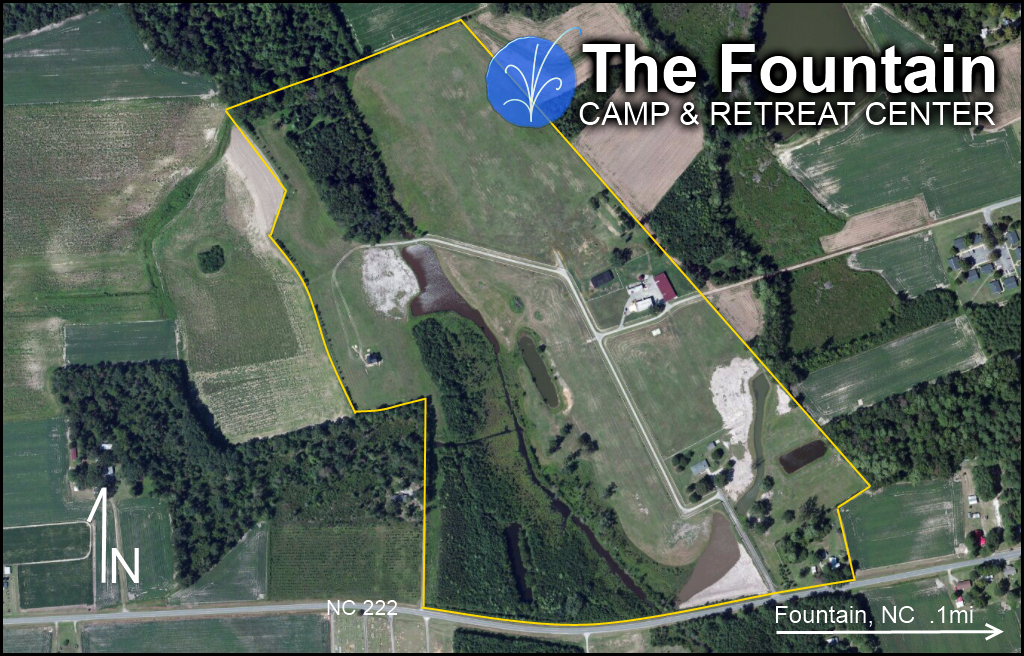 7 Summer Youth Camps
Specialty Camps (sports, skateboarding, biking, etc)
4-6 Weekend Retreats for Youth, Couples, Men and Women
2 Mission Outreach Camps
Camp for Autistic Children
3 and 6 month resident discipleship and intern program for young adults
A Cabin dedicated to host a Minister or Missionary and their family for one week a month. We will provide rest, meals and ministry opportunities
Facility rental for churches and ministries.
Activities for local youth ministries.
Corporate Retreats and Activities.
Amenities such as climbing wall, zip lines, ropes courses, Frisbee golf, and many others that can be rented by the public.
A Christmas Tree and pumpkin farm open to the public.
A destination for weddings, receptions and wedding photos.
Much, much more.
12 Year round cabins, each sleeping 10-12.
6-8   3 Season cabins sleeping 12-18
4-6 Tree House Cabins
Several tent camping sites.
2 Bath Houses for seasonal cabins and outdoor events.
Conference Center – Hotel style accommodations. 30-40 rooms sleeping up to 6, with its own meeting space for 75 and 250.
Dining Hall
Main Meeting space for 200-250 with classrooms.
Office and store.
Nurses station.
Amphitheater
Gymnasium
Soccer field
Softball field
Outdoor basketball court convertible for skateboard and bike ramps
riflery and archery
biking
disc golf
sand volleyball
canoes and kayaks
water slide
swimming pool
low ropes, team building
High Ropes, challenge course
Zip line tree topper adventure
fishing
20 minutes west of Greenville, NC

30 minutes south of Rocky Mount, NC

35 minutes north of Kinston, NC

1 hour east of Raleigh, NC

1.5 hours north-east of Fayetteville, NC

2 hours east of Greensboro, NC

2.5 hours west of Nags Head, NC

2.5 hours north of Wilmington, NC
The Fountain will be easily accessible from:
I-95, US-64, US-258, US-17 and US-70.
WHY
Why build

a Camp and Retreat Center?
Statistics:
There are approximately 13 camps within a 300 mile radius that serve about 6,590 churches and half the christian population of North Carolina lower Virginia and upper South Carolina.  These churches constitute 1,877,834 people and does not include some denominational and non-denominational churches which did not make the most recent Census and Survey of Religion*.
Church and Ministry Leaders:
In surveying pastors and youth leaders, there is a need for a quality christian camp in eastern North Carolina that provides convenience of location, affordable pricing, excellence in facility, dining, staff and activities year round for all ages.
Local Public and Business:
In surveying business leaders and locals in the Greenville, Pitt County area; there is a need for fun activities to the public as well as creative outlets and team building activities for corporate and business entities. Additionally, there are opportunities for local schools and social groups.
HOW
How is this possible?
How can you help?
1. Become a monthly financial partner with Transforming Life Ministries.

Our need: $6000 a monthly to cover ongoing ministry and administrative expenses.**
2. Make a capital donation for the purchase and building of The Fountain Camp and Retreat Center. You can do this in a one time gift or on a monthly basis.**
3. Become a Prayer Partner: We are looking for people who are intercessors; those who know they will invest time

praying for Transforming Life Ministries, The Fountain, John and Amy Hobbs, the Board of Directors, Officers and staff. We will send a special newsletter to our Prayer Partners about needs, praise reports and successes. Send us a note about yourself and your desire to join us.
4. Become an Advocate for The Fountain: Spread the word. Share our vision and need with your family, friends, churches, Pastors and Youth Leaders. Share about us socially on, facebook, twitter, pinterest , your blogs and websites.
Use one of the banners below to promote The Fountain.
Friend and Follow us….
Our Progress….Help us continue to fulfill our mission.
The Fountain (Phase 1) Capital Campaign $1.500,000
The Fountain (Phase 2) Capital Campaign $2,000,000

* The Association of Religion Data Archives : 2010 Survey ** Online Merchant and Bank Fees
**Your gifts receive their most impact when given by mail or bank transfer. For ease of Giving, you can give securely online in a one time gift or setting up a recurring gift for your convenience. We do incur a small fee for online gifts.
You Make Camp Happen
Your donations and love for camp ministry are what will make this vision a reality. Help us reach the coming generations for Christ.
DONATE